1. Login
2. Go to "Appearance"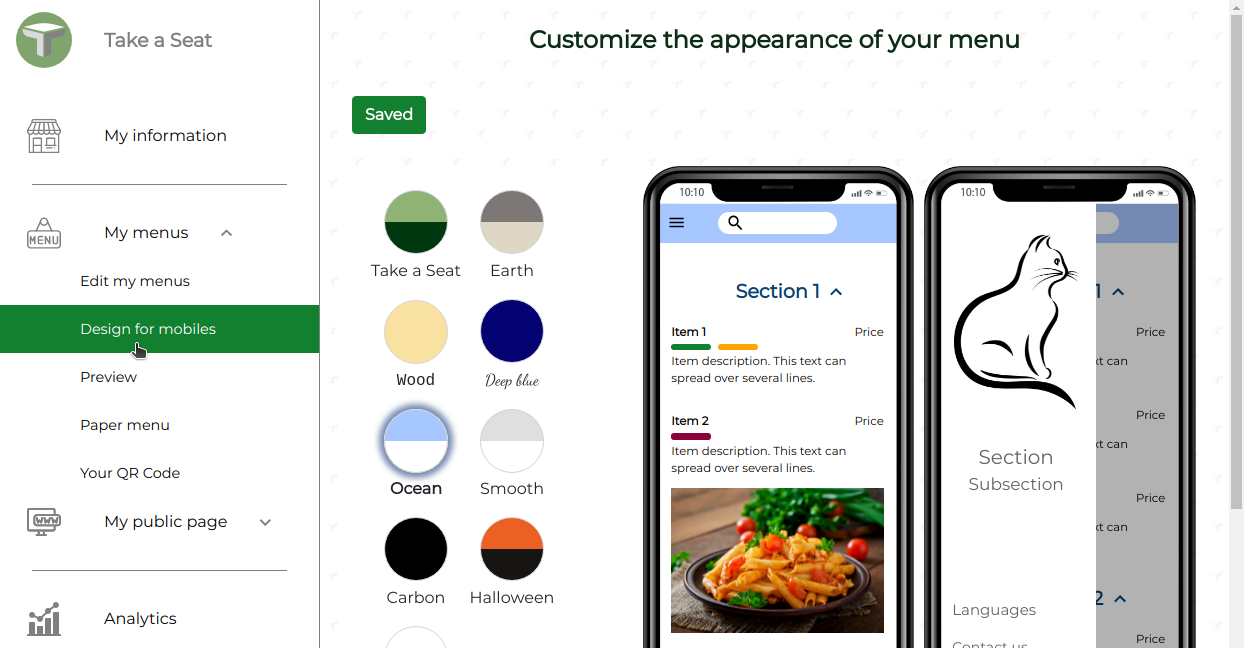 3. Customize the layout
You now have the possibility to use predefined themes or, if you click on custom, to define custom values for your layout:
Show as cards The dishes can be shown as cards with their own colors or be merged with the background.
Colors You can customize the background color and header color.
Font Select your preferred font and color.
Tip: You have another design in mind? Let us know we will make it happen!,
Here are examples of designs: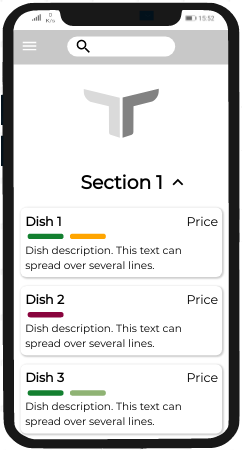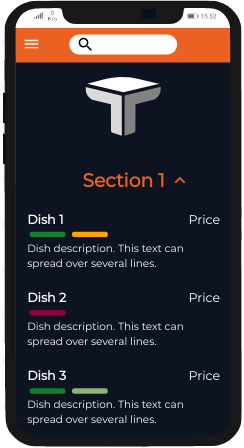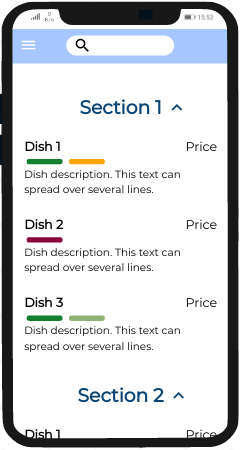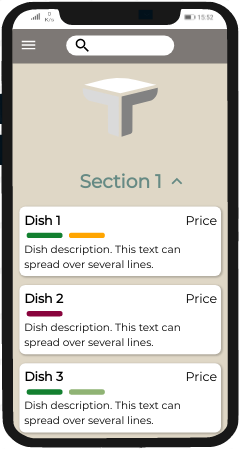 4. Save your new design
After a change, the Save button turns to yellow, indicating that your changes are not yet live. When you click on Save, the design of your online menu will be updated. The button will change to green.
5. View your menu
Your menu is automatically updated with your new design. To view it, you can either:
Click on the submenu

Preview

.


Scan the QR Code from the submenu

My information

.



Go to your menu URL using the format:

https://site.takeseat.io/XXXX-XXXX-.../menu

where XXXX-XXXX-... is your technical identifier found in the submenu

My information
6. Share your menu
Congratulations!
You customized your menu to your own branding!
If you need any assistance, please let us know at
[email protected]
. We will gladly help.