1. Login to your account
By going to the
login page
. If you do not have an account yet, you can create one for free
here
.
2. Create a menu
In the submenu
Edit menu content
, you should see the following window: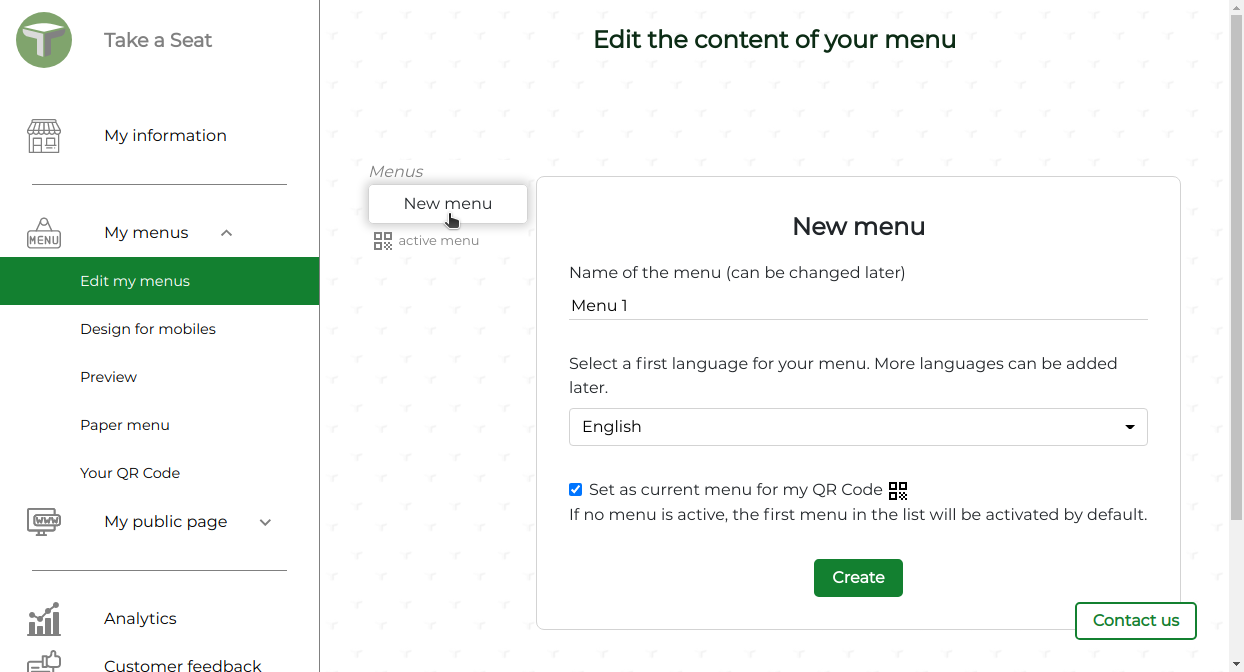 In this window, you can:
Customize the name of your menu. This can be changed later.
Select the language of your menu. More languages can be added or removed after the menu has been created.
Mark the menu as active. If this is your only menu, it is active by default. If you have multiple menus, you need to choose which menu to display to your guests by making it active.
3. Add items to your menu
You should now see two options:
Demo menu: this will fill your menu with examples of dishes.
Insert section: this is to create a menu section such as "Starters", "Main course" etc. from scratch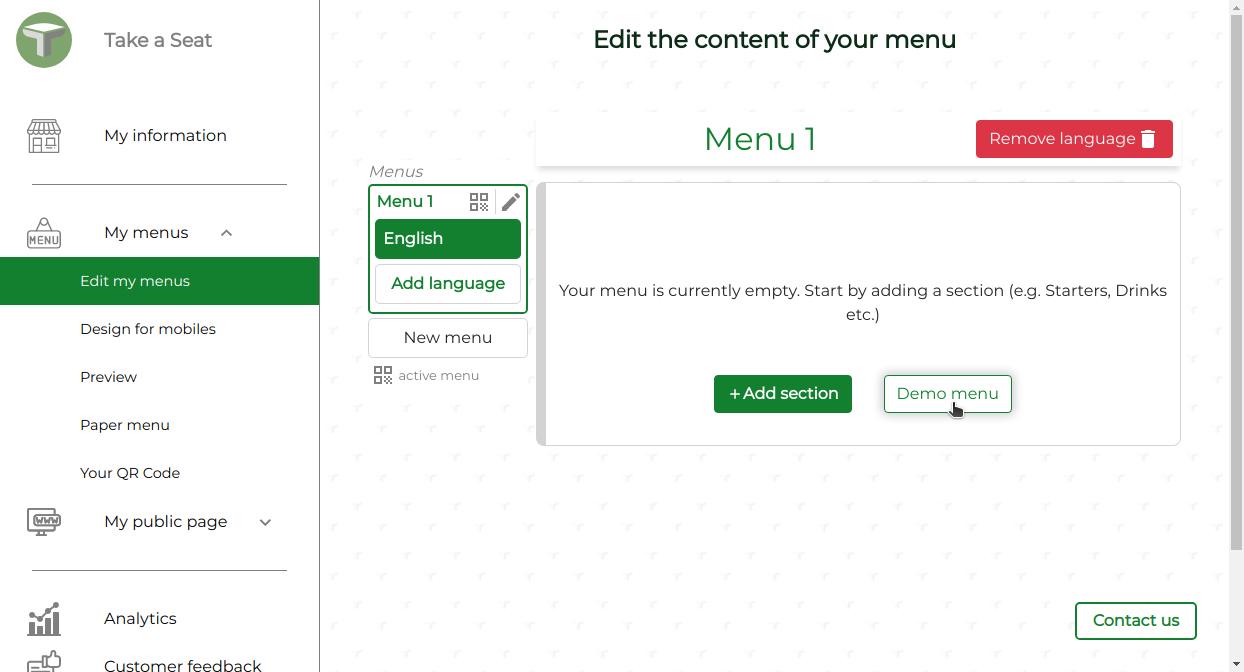 You should now see a menu with various items: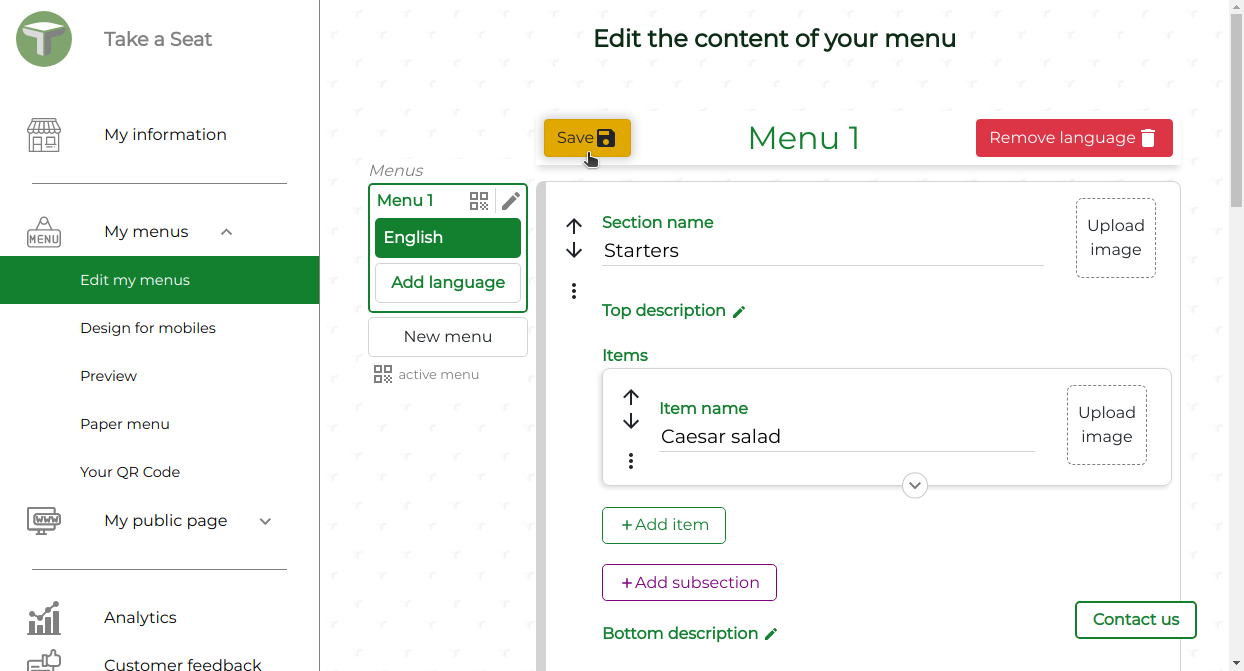 4. View your menu
The menu you just created should automatically be accessible online. To access it, you can either:
Click on the submenu

Preview

.


Scan the QR Code from the submenu

My information

.



Go to your menu URL using the format:

http://site.takeseat.io/XXXX-XXXX-.../menu

where XXXX-XXXX-... is your technical identifier found in the submenu

Your identity
5. Share your menu
Congratulations!
You have created your first menu and you are ready to share it.
If you need any assistance, please let us know at
[email protected]
. We will gladly help.